Your Decor Secret Weapon Books
Does your home need a design refresh? Look no further than your books!
According to the book decor experts at BoothandWilliams.com, using books is a fun, easy and creative way to personalize your home. Whether vintage or contemporary, big or small, books can help you create a theme, add a pop of color or make a bold statement. Here's how:
1. Add a studious touch to your nursery (and encourage early readers while you're at it) by grouping classic books from your childhood—think Hardy Boys, Nancy Drew, Dr. Seuss and Beatrix Potter.
2. Get creative with glass and lucite-topped tables by grouping books both on top of and below the table. Not only does this tactic add visual interest; it serves as a great space-saver, as well.
3. Add some fashion sense in the right spots by gathering a few biographies on designers, beauty books or photo books on famous fashions on your night stand or in the powder room.
4. Have a sunny kitchen table nook, covered porch or sun room? That's the perfect spot for a collection of gardening books or art books showcasing botanical prints, Monet's gardens or Van Gogh's sunflowers.
5. Add a touch of masculinity to an office or man cave with books on classic male themes, such as sports, history or automobiles.
6. Make books part of the furniture by stacking them high next to your sofa or on top of a trunk or other prized possession. This allows them to not only become an attractive focal point, but also a unique end table that you can top with a small lamp or frame.
7. Coffee table books are not just for looks—they can also serve as great conversation starters. Assemble books that are not only great to look at, but also reflect your interests and passions, such as travel, music or history.
Source: BoothandWilliams.com
Layne "Chipper" Augustin
320-249-7322
chipper@premierhomesearch.com
Serving the areas of Buffalo, Monticello, Big Lake, Becker, Clear Lake, Foley, Sauk Rapids, Rice, Sartell, Waite Park, Saint Cloud, Saint Augusta, Kimball, Annandale, South Haven, Maple Lake, Clearwater and surrounding areas.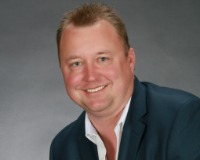 Author:
Chipper Augustin
Phone:
320-249-7322
Dated:
November 14th 2019
Views:
4
About Chipper: ...